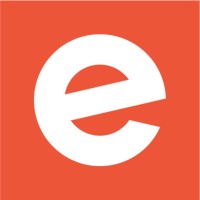 Eventbrite
501-1,000 employees

60 jobs posted

11 applicants
Please mention that you found this job on Remotely. Thanks and good luck!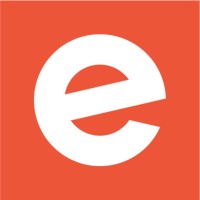 Eventbrite
THE CHALLENGE
You will lead and manage the IT Support Engineering team at Eventbrite. IT Support oversees the delivery of outstanding technical support and solutions to our global Britelings in worldwide offices or in remote locations. The team ensures our global Britelings are empowered with the technology they need to get their jobs done effectively whether in the office or working remotely.
THE TEAM
The Eventbrite IT team, or BriteTech as we are fondly referred to as internally, is responsible for overseeing all internal technical operations. The IT Support Engineering team is one of three IT teams in BriteTech. This team provides outstanding IT end user and A/V support, procures IT equipment like laptops and peripherals, manages user lifecycle management (onboarding/offboarding), manages inventory, and helps deliver a supportive technical environment for Britelings to thrive.
THE ROLE
BriteTech is looking for a stellar IT Support Manager to oversee the IT Support Engineering function and its amazing global cast of IT Support Engineers. This is a hands-on leadership role supporting our global IT and Eventbrite teams. You will report to the Director of IT and work as a collaborative partner with the leaders of IT Systems Engineering and IT Infrastructure Engineering and with the greater IT team.
YOU WILL
Set and cast vision for worldwide IT support delivery for all types of Britelings in their workplace preference
Serve as the people manager and leader for the team of IT Support Engineers, including career development and personal development
Establish and monitor SLA and IT support ticket metrics, manage, assign, and direct resources as needed to maintain outstanding support
Work alongside the team of IT Support Engineers to resolve tickets in a timely fashion, handle escalated issues, and pitch in where necessary to make things happen
Analyze metrics, run reports, create regular summaries of work completed, help identify blind spots and needs based on data analysis
Oversee project prioritization and resource allocation for the IT Support Engineering team. Set the quarterly and annual project priorities in collaboration with the Director of IT and other IT functional teams
Oversee A/V delivery in global offices and ensure team provides outstanding A/V support for large meetings (e.g. All Hands) and coordinates A/V maintenance
Oversee hardware and client software purchasing and procurement in collaboration with local IT teams in geographic offices
Oversee onboarding and offboarding globally in collaboration with local IT teams
Collaborate with IT Systems Engineering and IT Infrastructure Engineering to provide the right tools to the right teams across the business
Proactively work to measure and improve the overall end user experience for fellow Britelings
Manage inventory globally using Inventory Management Systems, MDM Platforms and any associated integrations to maintain up to date statuses of physical inventory. Oversee the creation and ongoing revision end user IT help articles, canned responses, and other documentation
Manage vendor relationships across a wide variety of IT services, consultants, procurement vendors, and software vendors - coordinating efforts with other IT teams
Consult on annual and quarterly budget, manage effective operational expense spend throughout the year
THE SKILL SET
At least 5 years of experience working in an IT role, with at least 2 years experience as a manager
Experience leading an IT Support team including career development, project planning, and strategic thinking
Experience deploying, configuring, maintaining and troubleshooting macOS and Windows desktop systems
Experience configuring, running, and troubleshooting A/V in small and large conference rooms or spaces and helping run A/V meetings
Experience with physical inventory management and working cross-functionally with facilities and other departments
Experience troubleshooting complex IT problems as people pace nervously in front of you, fretting loudly about their impending deadlines and loss of revenue, all while keeping a smile and fixing the problem without breaking a sweat.
Singing is also acceptable, as long as you don't have a pitch problem
The ability to flourish as part of a team, be mentally flexible, a good sense of humor, and a passion for snacks
THE TECH STACK
Desktop Support (macOS, Windows), SaaS and IT administration (G Suite, Okta, JIRA, Slack, LastPass, Jamf, AirWatch, etc.), A/V Support (Conference rooms, Event spaces, Google Hangouts, Zoom, Zoom Rooms, Chromebox for Meetings), Mobile Device troubleshooting (iOS, Android), Telephony, Procurement and Inventory Management, Ticket Management (JIRA Service Management), basic network troubleshooting (VPN, Wireless)
BONUS POINTS
Active Eventbrite user with a passion for live events
Experience handling IT procurement in multiple countries across North and South America, UK and EMEA, Spain, and Australia
English & Spanish speaker
Additional Information
WHAT WE OFFER
We are committed to providing competitive, valuable and meaningful benefits for our Britelings.
We work hard to cultivate a diverse, equitable and inclusive culture where Britelings feel like they belong.
Employees can participate in resource groups and we offer programming throughout the year to support a diverse and inclusive workplace.
Read more
about our Diversity and Inclusion work for our team, culture, and community.

We offer comprehensive benefits and a wellness package above and beyond standard medical benefits to support our Britelings' lifestyle.

Eventbrite's global benefit programs are designed to meet you where you are by offering resources and support for your health, well-being, finances, and family. This includes support in a remote/hybrid environment, wellness allowance, Carrot family planning benefit, Origin Financial Planning service, and other offerings to ease the mind and body like Modern Health and BriteBreaks (generally the first Friday of every month off).

ABOUT EVENTBRITE

Eventbrite is a global self-service ticketing, marketing, and experience technology platform that serves a consumers and event creators in nearly 180 countries. Since inception, Eventbrite has been at the center of the experience economy, transforming the way people organize and attend events. With over 280 million tickets distributed for over 5 million total events in 2022, Eventbrite is where people all over the world discover new things to do or new ways to do more of what they love. Learn more at

www.eventbrite.com.

IS THIS ROLE NOT AN EXACT FIT?

Sign up to keep in touch and we'll let you know when we have new positions on our team.

Eventbrite is committed to equality of opportunity for all staff, and applications from all suitably qualified individuals are encouraged, regardless of age, disability, sex, gender reassignment, sexual orientation, pregnancy and maternity, race, religion or belief and marriage and civil partnerships.

#LI-REMOTE
Help us maintain the quality of jobs posted on Remotely!
Is this position not a remote job?
Let us know!
+18548 More Jobs Available!
Sign up now to unlock all job opportunities.
Uncover Hidden Jobs
Browse openings not posted on other job boards.
Be the First To Know
Receive daily job alerts with fresh job openings.
Keep Track of Your Job Hunt
Save to favorites and track jobs you've already applied to.
It's time to find your dream startup job!
Loved by job seekers!