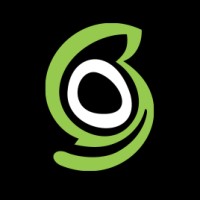 SiteGround
501-1,000 employees

14 jobs posted
Please mention that you found this job on Remotely. Thanks and good luck!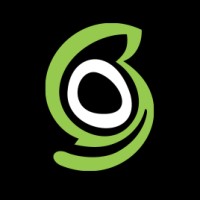 SiteGround
Your Role:
We are looking for someone to join the SiteGround Product Development team as a Product Owner and be responsible for creating the user stories and writing the requirements for multiple exciting software projects related with the web hosting and site management services we provide. Some of the latest products and services we worked on include - Email Marketing Platform, SiteGround CDN Service, Website Security/Protection Suite, Email Migrator, AI Assistant Service.
Your Responsibilities:
Be part of different projects for new product launches and enhancement in the web systems used by the company customers and employees;
Perform preliminary research, in relation with the assigned projects;
Define the business logic and objectives for the development of new products, service enhancements, and interface designs;
Prepare documentation related to the projects: user stories, requirements specifications, acceptance criteria, meeting agendas, etc.;
Create the texts required for the interfaces that are part of the project;
Work with designers to create user-friendly interfaces;
Work with all departments and external parties involved for the successful implementation of the project: developers, designers, QA, marketing team, billing, server administrators, partner institutions, etc.
Assist in the marketing campaigns for launching and popularizing the new products and services launched;
Evaluate the success rate of projects that were performed under your lead.
Our Expectations:
At least 1 year of experience in a similar position;
Knowledge in gathering and processing software requirements;
Background with JIRA and agile software methodologies;
Great communication skills to transfer knowledge between the development and the domain teams;
Strong analytical and problem-solving skills;
Fluent English (both written and spoken);
Results-oriented person.
What we offer:
Interesting projects using the latest technologies;
Sponsorship to attend conferences of your choice worldwide;
Competitive salary with achievement bonus;
Free company restaurant with our own chef team;
Free access to the biggest in-office gym with professional instructors;
Dynamic, innovation-driven working environment;
Opportunity for personal and professional growth;
Strong company culture built entirely around team happiness;
Carefully designed office environment to stimulate your productivity;
Excellent working conditions with multiple extra benefits;
Reduced working hours every Friday.
Additional Information
If this sounds like something you'd be interested in, we'd love to hear from you!
Please note: only shortlisted candidates will be contacted for further steps.
Help us maintain the quality of jobs posted on Remotely!
Is this position not a remote job?
Let us know!
+18735 More Jobs Available!
Sign up now to unlock all job opportunities.
Uncover Hidden Jobs
Browse openings not posted on other job boards.
Be the First To Know
Receive daily job alerts with fresh job openings.
Keep Track of Your Job Hunt
Save to favorites and track jobs you've already applied to.
It's time to find your dream startup job!
Loved by job seekers!