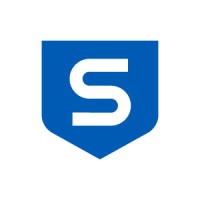 Sophos
1,001-5,000 employees

193 jobs posted
Please mention that you found this job on Remotely. Thanks and good luck!
Sophos is a worldwide leader in next-generation cybersecurity, protecting more than 500,000 organizations and millions of consumers in more than 150 countries from today's most advanced cyberthreats. Powered by threat intelligence, AI and machine learning from SophosLabs and SophosAI, Sophos delivers a broad portfolio of advanced products and services to secure users, networks and endpoints against ransomware, malware, exploits, phishing and the wide range of other cyberattacks. Sophos provides a single integrated cloud-based management console, Sophos Central – the centerpiece of an adaptive cybersecurity ecosystem that features a centralized data lake that leverages a rich set of open APIs available to customers, partners, developers, and other cybersecurity vendors. Sophos sells its products and services through reseller partners and managed service providers (MSPs) worldwide. Sophos has major hubs around the globe. More information is available at www.sophos.com
Role Summary
We are seeking a highly skilled and motivated Renewal Business Analyst to join the Sophos team. The Renewal Business Analyst will play a critical role in managing and analyzing the renewal process for our key partners' existing customer base. This individual will collaborate with cross-functional teams, such as sales, finance, and customer success, to ensure the successful renewal of customer contracts and maximize revenue opportunities. The ideal candidate will possess strong analytical skills, excellent attention to detail, and a deep understanding of business processes related to customer renewals.
What you will do
Analysis and Reporting: Analyze and track key metrics and data related to customer renewals, including renewal rates, churn, revenue forecasts, and customer behavior. Generate regular reports and provide insights to drive decision-making and identify improvement opportunities.
Partner Relationship Management: Maintain positive relationships with our top partners, addressing their inquiries, concerns, and escalations throughout the renewal process. Proactively identify and resolve potential roadblocks to renewal process.
Revenue Optimization: Drive the process of identifying opportunities for upsell, cross-sell, and expand customer contracts during the renewal journey. Work closely with the sales team to drive revenue growth from existing customers.
Process Improvement: Continuously evaluate and refine the renewal process to streamline operations, enhance efficiency, and improve customer experience. Identify automation opportunities and leverage technology tools to optimize workflows.
Collaboration and Communication: Collaborate effectively with cross-functional teams, including sales, finance, customer success, and product management, to ensure alignment and coordination throughout the renewal process. Clearly communicate renewal status, risks, and opportunities to relevant stakeholders.
What you will bring
Bachelor's degree in business administration, Finance, or a related field.
Proven experience as a business analyst, preferably in a renewal management or customer success role.
Strong analytical skills with the ability to interpret complex data and derive actionable insights.
Excellent attention to detail and organizational skills, ensuring accuracy in contract management and data analysis.
Proficiency in using data analysis tools and software, such as Microsoft Excel, Power BI/Tableau, Salesforce, or similar CRM systems.
Additional Information
#B1
#LI-Remote
What's Great About Sophos?
· Our people – we innovate and create, all of which are accompanied by a great sense of fun and team spirit
· Employee-led diversity and inclusion networks that build community and provide education and advocacy
· Annual charity and fundraising initiatives and volunteer days for employees to support local communities
· Global employee sustainability initiatives to reduce our environmental footprint
· Global fitness and trivia competitions to keep our bodies and minds sharp
· Global wellbeing days for employees to relax and recharge
· Monthly wellbeing webinars and training to support employee health and wellbeing
Our Commitment To You
We're proud of the diverse and inclusive environment we have at Sophos, and we're committed to ensuring equality of opportunity. We believe that diversity, combined with excellence, builds a better Sophos, so we encourage applicants that can contribute to the diversity of our team. All applicants will be treated in a fair and equal manner and in accordance with the law regardless of gender, sex, gender reassignment, marital status, race, religion or belief, color, age, military veteran status, disability, pregnancy, maternity or sexual orientation. We want to give you every opportunity to show us your best self, so if there are any adjustments we could make to the recruitment and selection process to support you, please let us know.
Data Protection
If you choose to explore an opportunity, and subsequently share your CV or other personal details with Sophos, these details will be held by Sophos for 12 months in accordance with our Privacy Policy and used by our recruitment team to contact you regarding this or other relevant opportunities at Sophos. If you would like Sophos to delete or update your details at any time, please follow the steps set out in the Privacy Policy describing your individual rights. If you have any questions about Sophos' data protection practices, please contact dataprotection@sophos.com.
Help us maintain the quality of jobs posted on Remotely!
Is this position not a remote job?
Let us know!
+18,734 More Jobs Available!
Sign up now to unlock all job opportunities.
Uncover Hidden Jobs
Browse openings not posted on other job boards.
Be the First To Know
Receive daily job alerts with fresh job openings.
Keep Track of Your Job Hunt
Save to favorites and track jobs you've already applied to.
It's time to find your dream startup job!
Loved by job seekers!