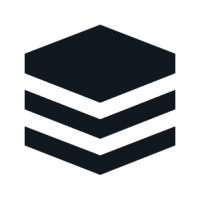 SugarCRM
501-1,000 employees

22 jobs posted
Please mention that you found this job on Remotely. Thanks and good luck!
About SugarCRM
From the very beginning, SugarCRM had a unique vision: to offer a different kind of Customer Relationship Management (CRM). We pioneered the first commercial open-source CRM platform, and now, more than two decades later, are on a mission toprovide products and services thatmake the hard things easier for sales, marketing and customer service teams. In fact, we help mid-market businesses around the globe reach new levels of performance and predictabilityby letting our award-winning CRM platform do the work.
Our diverse group ofworldwideemployeesareunited and driven by a shared passion for our mission, culture,andvalues. We treat our employees like humans not line items and are building a culture where your work at Sugar helps fuel personal, professional and business growth – check out ourrecent'Great Place to Work'certification that weareso proud of.Work/life fitand flexibilityfor our teammattersand together we pride ourselves on solving for our customers,always.What's more, we are a Remote 1st organization, which means we empower everyone to do their best work from home, on the road, or anywhere in between.
If you're ready to grow your career and helporganizations grow betterandfaster, you've come to the right place. Find out more about ourSugarCRM careersand how you can become a part of our journey.
As An integral member of the EMEA Marketing team, you will be responsible for the execution of new business marketing activities in the DACH region designed to support our direct sales team and channel partners. This is an ideal role for a motivated marketing manager with 6+ years of international marketing experience within an enterprise software environment. We are looking for someone who combines creativity with pragmatism, enjoys working closely with sales to deliver tangible results, and wants to channel their skills and experience into making a real difference.
Key Responsibilities:
Help develop and execute regional marketing plans that build pipeline and align with the strategic and tactical business objectives.
Work closely with our global marketing team to adapt global marketing campaigns and initiatives to the DACH market.
Support the enablement and activation of our European partner community by overseeing channel comms and working with our partners to build out joint marketing plans and programmes using MDF funds where applicable.
Collaborate with Marketing, Sales, Business Development and Channel leadership teams to determine direct lead generation and channel marketing strategies.
Work closely with our regional sales team to gain buy-in and participation in marketing activities.
Manage and co-ordinate the localisation of marketing material and content (slide-decks, web pages, content, etc.)
Drive the ROI of activities, tracking and analysing both quantitative and qualitative metrics to determine impact. Use findings to develop and fine-tune plans. Present plans and ROI metrics to marketing leadership and local sales team.
What you need to succeed:
Energy and creativity along with a minimum of 6 years' experience of technology marketing focussed on pipeline generation.
Excellent communication skills, both verbal and written, in-person and virtual – with a strong ability to work effectively on international virtual teams.
Proven ability to run, manage and measure multilingual digital marketing programmes.
A track record in executing a variety of off-line marketing programmes such as events, seminars, and direct mail that successfully engage target market segments and deliver bottom line results.
Demonstrable experience of marketing to and through an external channel network
Ability to understand and articulate how technologies deliver business benefits.
A sound understanding of the principles around revenue and pipeline management.
Knowledge of intent-data driven marketing best practices.
Strong spoken and written English language skills.
A native German speaker based in Germany (Munich region preferred but not necessary)
Additional Information
We understand that no candidate is perfectly qualified for any job. Experience comes in different forms; many skills are transferable; and passion goes a long way. Even more important than your resume is a clear demonstration of dedication, impact, and the ability to thrive in a fluid and collaborative environment. We want you to learn new things in this role, and we encourage you to apply if your experience is close to what we're looking for. We also know that diversity of background and thought makes for better problem solving and more creative thinking, which is why we're dedicated to adding new perspectives to the team.
Benefits and Perks:
Beyond a stellar work environment, friendly people, and inspiring work, we have some sweet benefits and perks:
- Health &Wellness Reimbursement Program
- Educational Resources - Career & Personal Development Program
- Travel discounts
- Bike leasing program option
-We are a merit-based company with many opportunities to learn, excel and grow your career!
#LI-Remote
Help us maintain the quality of jobs posted on Remotely!
Is this position not a remote job?
Let us know!
+18735 More Jobs Available!
Sign up now to unlock all job opportunities.
Uncover Hidden Jobs
Browse openings not posted on other job boards.
Be the First To Know
Receive daily job alerts with fresh job openings.
Keep Track of Your Job Hunt
Save to favorites and track jobs you've already applied to.
It's time to find your dream startup job!
Loved by job seekers!