Remote work isn't an entirely new concept, but it's one that has certainly evolved significantly in recent years.
Research shows that remote work has grown a whopping 159% since 2009. Despite the significant increase, this number is still likely to steadily rise as flexible work arrangements, hybrid work setups, and completely remote job opportunities continue to be adopted across major industries around the world.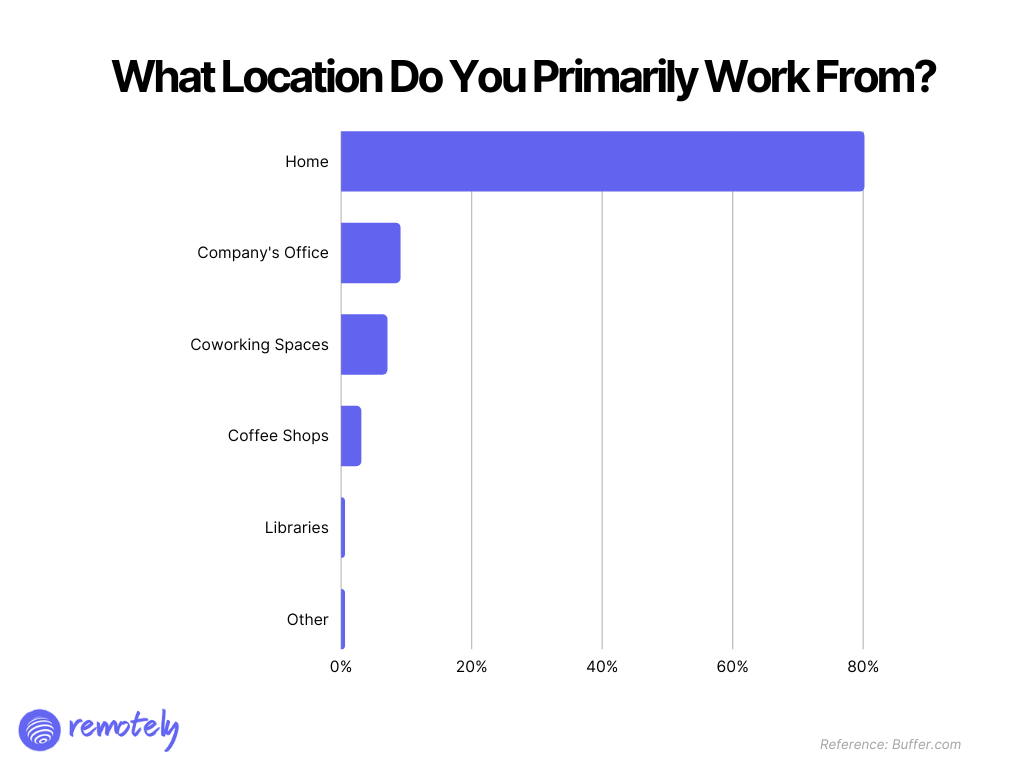 Why Investing in Your Home Office Setup Matters
A remote work set up has been known to provide numerous benefits for both businesses and employees.
Seventy-seven percent (77%) of employees said they are more productive and have a better work-life balance when they're working remotely. Ultimately, better productivity translates to more revenue for their employers.
As remote employees however, your work environment basically falls in your hands. Everything from the room you're working in, to the keyboard you're using, down to how comfortable your chair is up to you. After all, your environment will determine how productive you can actually be—which is why the space where you choose to do your work matters.
If you're working in a space that's too buys and cluttered, you'll spend your time getting distracted or tidying up instead. When you invest in your home office design, you also invest in your productivity and well-being.
Importance of an Effective Home Office Setup
Despite all the advantages of working from home, there are few obvious challenges that employees encounter.
When you work in a separate office, your professional obligations end when you clock out and leave the office. However, when your office is at home, the line between your work and private life will blur.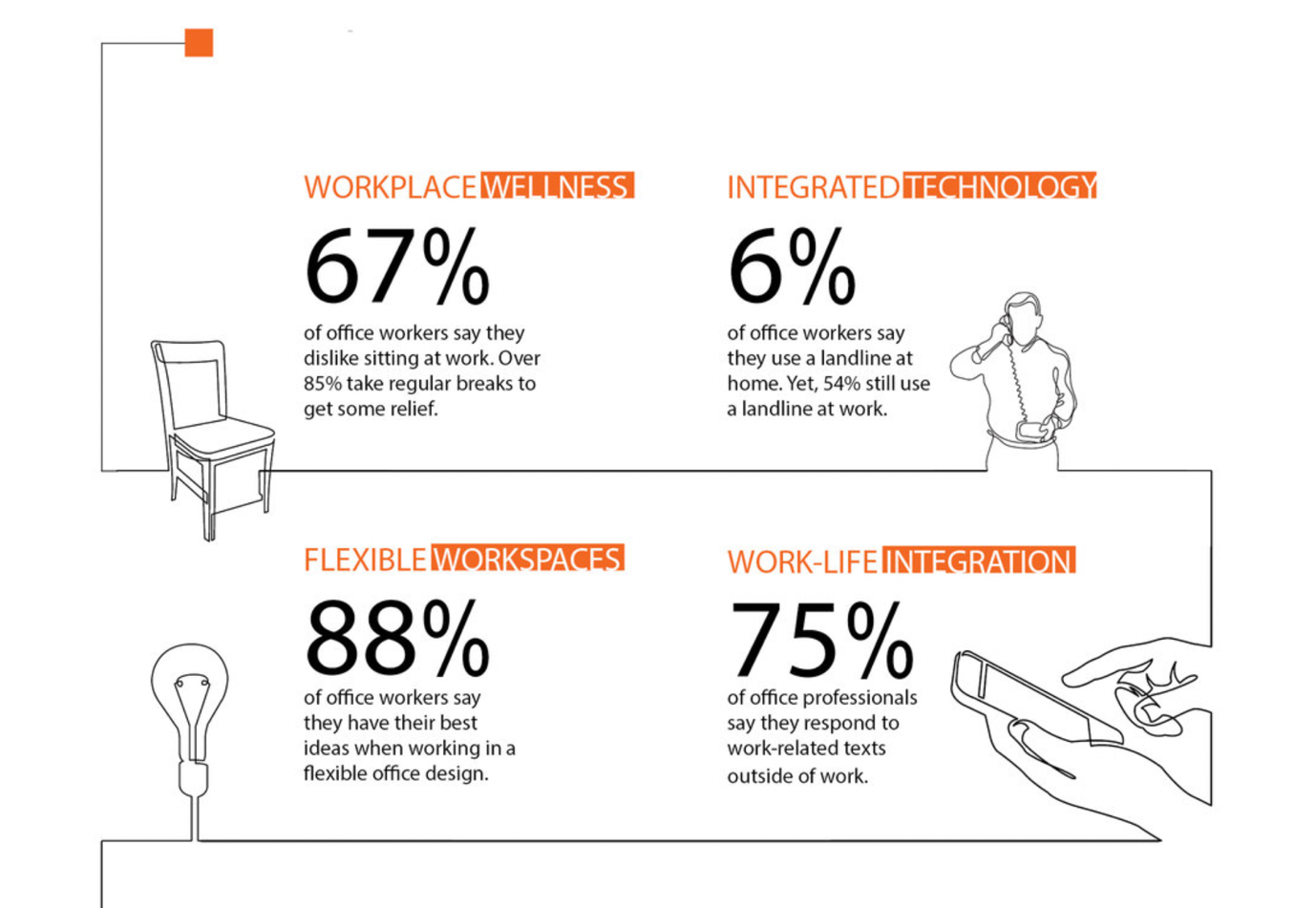 Source: Edge Architecture
By creating an efficient home office setup, you're also helping yourself make a clear distinction between work hours and downtime. It's not just about investing in workspaces to help you work efficiently, it's also investing in your work/life balance and overall well-being.
Essential Tools to Have to Create a Home Office for Maximum Productivity
No matter the industry you're in, you need the right tools and equipment to increase your productivity if you want to work from home.
Here are some essentials to create a productive and practical home office:
Laptop or PC
Working remotely requires employees to communicate and collaborate with team members online. This makes remote workers reliant on their laptops, and desktop computers to get work done.
If your employer didn't issue your computer, check the specs to ensure that it can support your workload and tasks.
Sturdy Desks
Every good home office setup requires a sturdy surface to work on. It's likely that you will place many items on your desk, from stationery to your computer, even personal knick-knacks.
Recently, convertible desks have become a big trend among employees working from home in an effort to incorporate more physical movement into their daily routines. These desks allow you to adjust to from sitting to standing position so you can stretch your legs.
Ergonomic Chairs
Working for eight hours or more a day can be exhausting. You spend most of your work hours sitting at your desk, hunched over your computer and this can lead to back and neck pain. To prevent this, you need a chair that is comfortable and offers great support.
Most office chairs available today are ergonomic, which means they are designed to help you stay productive while still being comfortable. Make it a point to choose an ergonomically designed chair for added support instead of using a stool or simply sitting on your couch or bed.
Multi-Port Hub
Using a PC or laptop for work often requires you to plug in multiple devices or items. For example, you will use a mouse or a portable keyboard to make your job easier, and an external hard drive for extra storage. This is where a multi-port adapter can help you. Plus, an adapter can help you manage cable to make your home office less messy.
An Extra Monitor (or Two)
Some jobs and tasks demand attention to detail so you'll need an extra screen (or screens) to maximize efficiency. If you use an additional monitor, you should consider how you will set them up and which screen will be the primary screen.
Home Office Setup Ideas
Designing and creating the perfect home office setup can be difficult. You have to take into consideration the space you need, factor in your budget, and think of all these in the context of your personal work style.
However, most home office setup ideas are designed to suit your specific profession. Here are examples of how you can set up your own home office for maximum productivity:
Home Office Setup for Customer Service Representative
Most customer service representatives use a phone for their job. This requires them to keep their voices audible without being too loud and without any distracting background noise. When creating a home office setup, choose the quietest spot in your home.
You can also soundproof your chosen workspace if you do not have any quiet spaces at home. Also, a separate webcam, headphones, and microphone help when working as a customer service representative. These items will make your voice audible, and you will be able to hear your clients' concerns clearly.
Home Office Setup for Writers and Editors
Writers usually manage multiple jobs at a time, so an organized home office setup is recommended. Add equipment to help you brainstorm ideas, such as a whiteboard or a bulletin board where you can doodle and write ideas as they come.
If you frequently experience writer's block, you can also decorate your home office, with ornaments such as plants and pictures, to help you relax and get back into a good writing mindset. And if you need lots of peace and quiet to get the job done, a room with a door is essential to block out external noise when needed.
Home Office Setup for Developers and Programmers
Software developers and programmers have specific processes and programming languages they use for their work. This typically requires them to use either a wide-screen or multiple monitors at a time when working.
Extensive work hours are also a norm in this profession, so set up your home office near a natural light source such as a window. Sunlight can keep you feeling more energized, plus, if you're near a window, you can breathe in fresh air whenever your code isn't working like it should.
Home Office Setup for Managers and CEOs
Managers and CEOs are people-centric positions that are in frequent coordination with their teams. They need to be attentive to employees from all levels of their business, as well as external parties. Not only that, but they also need to be attentive to their operations to ensure business growth.
Managers and CEOs need to have great lighting in their offices for video calls. This way, you can still look professional during client and employee meetings.
An Effective Home Office Is a Productive Home Office
Productivity is affected by various factors, including your work surroundings. Messy and unclean workspaces can be distracting and disruptive to your work.
You can get essential tools for your home office, which help you with your well-being and contribute towards a proper work-life balance—especially since it looks like remote work is really here to stay.