While remote work wasn't an entirely new concept, the pandemic forced more businesses and employees to quickly adopt remote working as a way to keep their operations going during the pandemic.
For at least a year, offices and professionals worked from home and learned to complete their day-to-day tasks in their homes, away from their official headquarters, relying on the Internet to ensure great communication and seamless collaboration. And towards the end of the lockdown, it became evident that not only was it possible to operate most businesses at home, there were clear benefits for doing so. And it certainly looked like remote working is here to stay.
That said, as the world begins to open and recover from the effects of the pandemic, employees who now have the option to work remotely are also beginning to realize that they're not just bound to their couch anymore.
As travel restrictions ease, the possibility of completing their tasks across a beautiful coastline, while sipping a cold glass of piña colada can be real possibility. After all, remote working allows you to work anywhere you want to—and whether that's your couch or a beautiful beach is totally up to you.
Things to Consider While Working Remotely From The Beach
On the premise that you want to explore exotic coastal destinations, we've gathered a full list of the best beaches for remote work following these important considerations.
Accessibility
This refers to both physical and digital accessibility. The good thing about remote working in tourist destinations like beaches is that they have physical access to important essentials such as food, healthcare, and security.
Additionally, it's important to check if you will have access to service centers in nearby towns or cities where you can get your equipment checked or repaired if needed.
Connectivity
One of the most significant considerations when it comes to remote working is staying connected to your team through the Internet. A good Internet connection is your lifeline. Check the average internet speed of your target destination before making the final decision.
Steady electricity supply is also a critical consideration. Make sure to have backup plans in case of power disruption like extra batteries, or pocket WIFI for internet. If you can, check if the resort you're staying in has generators in case of power outages.
Safety
Safety is paramount in any line of work. If you plan on moving to a different city or country for a time, be sure to check the crime rates and read about or watch the experiences of tourists who have been to the place where you plan to move.
Natural disasters are also real threats to safety, especially when you're near the coast. Research your target destination. See if it's prone to typhoons, hurricanes, earthquakes, tsunamis, or other potential disasters. Remember that these issues disrupt internet and electricity supplies.
The Best Beach Destinations for Remote Work
Nothing inspires more than nature. At the top of our list as travel restrictions ease are these stunning beach locations that have all the elements that make it easy to remote workers to get their work done against a picturesque seaside backdrop.
These destinations were chosen based on accessibility, reliability of Internet connectivity, and travel rules and regulations. Check it out.
Koh Pha Ngan, Thailand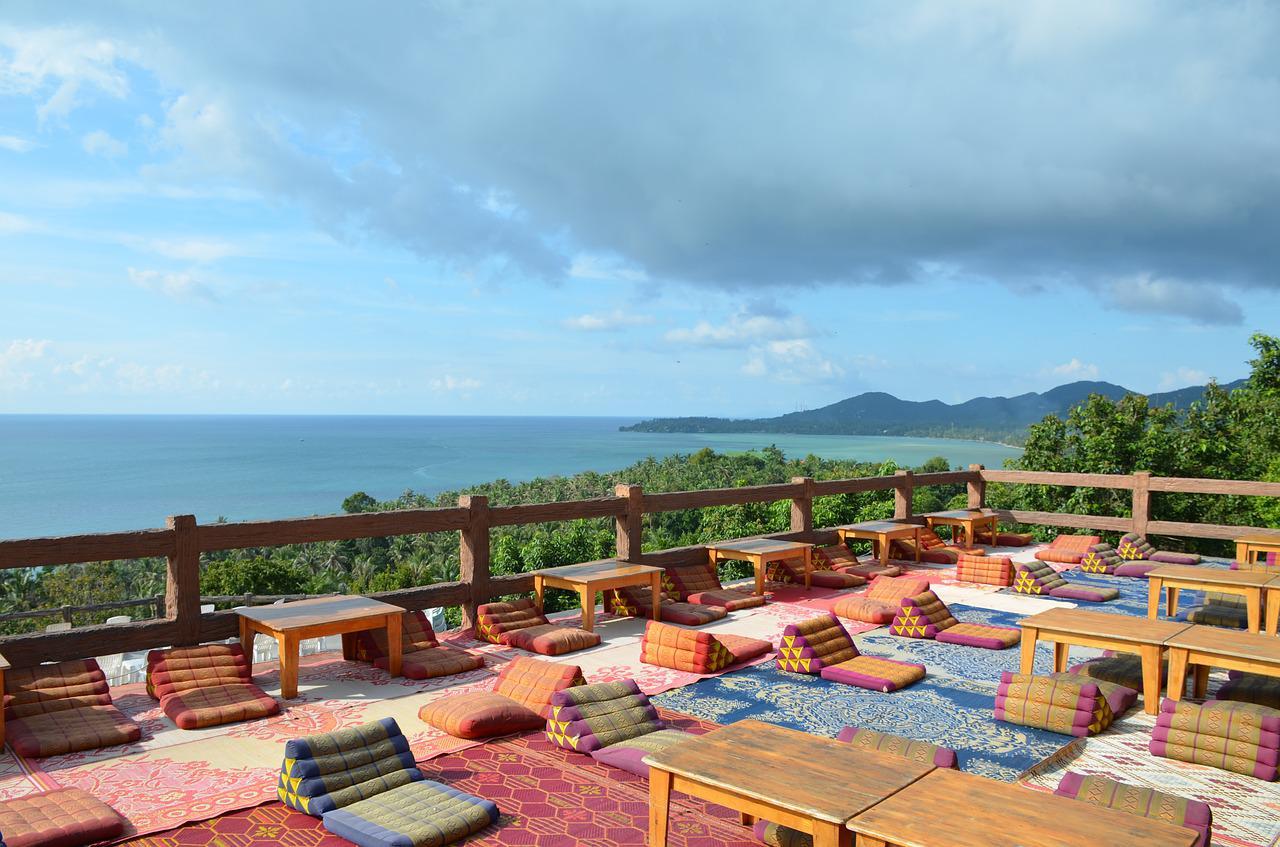 Thailand is home to a lot of beautiful beaches but that's not the only reason why remote workers choose to relocate here. The island of Koh Pha Ngan is known for its monthly full moon parties perfect for digital nomads who like to balance work with a thriving nightlife.
With an average Internet speed of about 17 Mbps, the connectivity is reliable enough for light browsing, making it ideal for remote jobs that don't have to rely on bandwidth-intensive software. Koh PhaNgan is also one of the least expensive cities in the world; you can survive here with a budget of just $17 a day. Thais are also friendly towards tourists and the place is extremely safe.
Antigua and Barbuda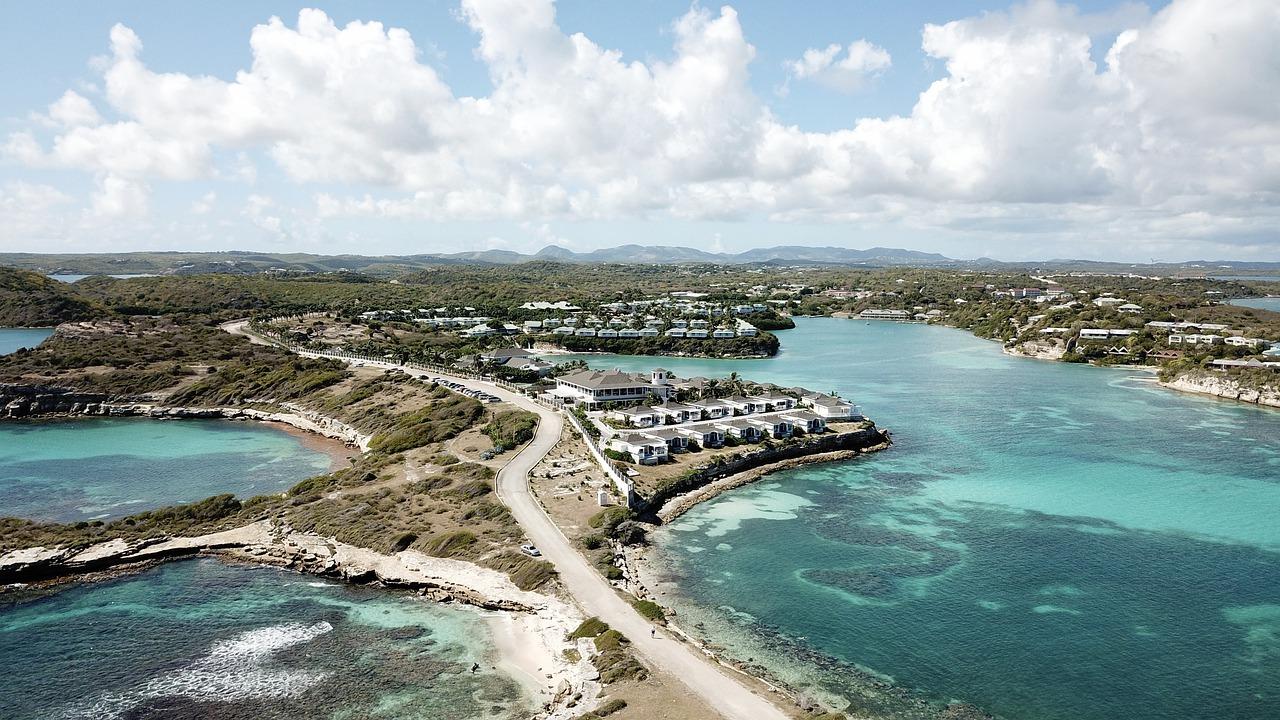 Antigua and Barbuda together make up one country in the West Indies. It comprises two islands that are a favorite of holiday seekers. They also recently created a special visa for digital nomads.
The "Nomad Digital Residence" visa allows remote workers to stay in the country for up to two years. The destination has a reliable average Internet speed of around 20 Mbps as well and is considered relatively safe for travelers.
Saint George's, Bermuda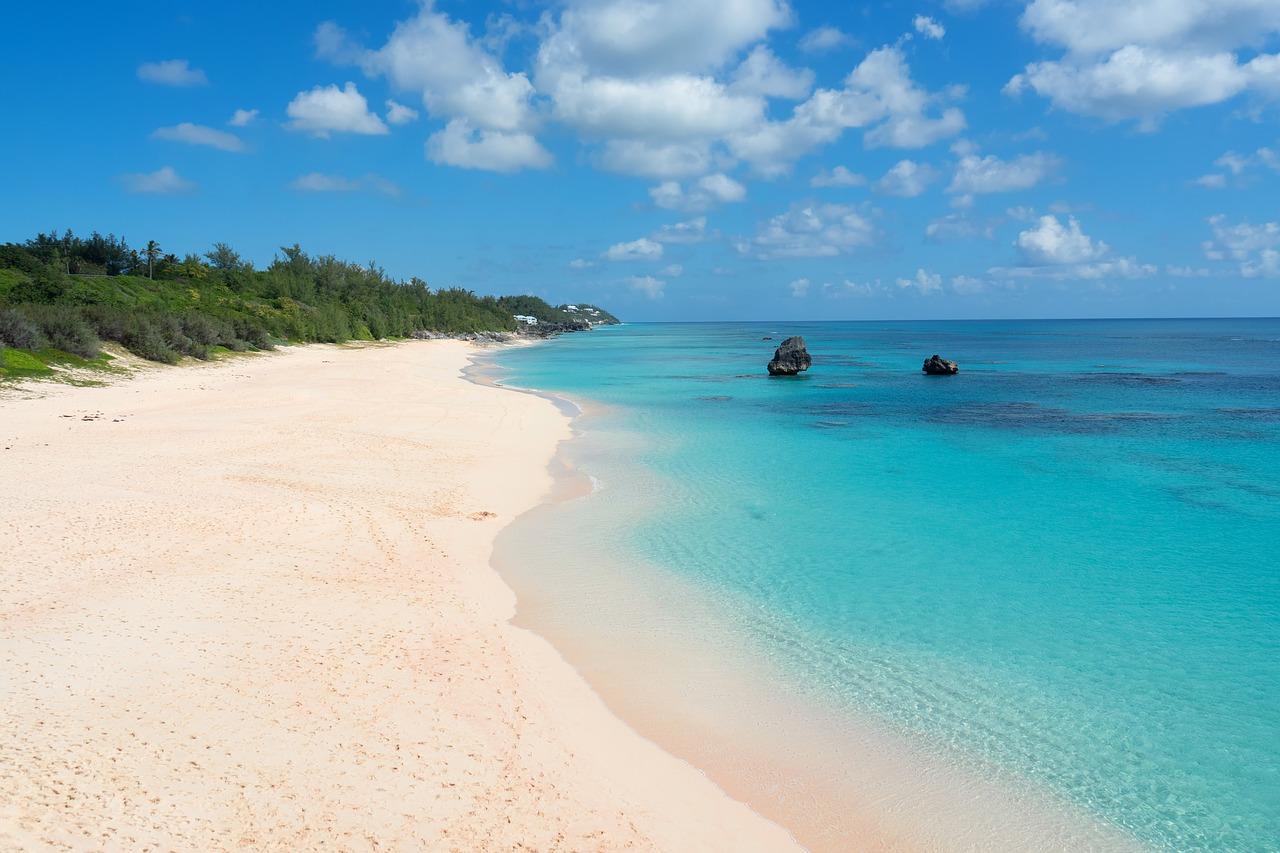 You won't have to worry about getting disconnected from your teammates on Zoom calls or waiting forever to upload your work as the internet in Saint George's, Bermuda has an impressive average of about 102.77 Mbps.
Bermuda's government also allows remote workers to stay in the country as long as they have health insurance and proof of employment, making it so much easier for remote workers with a case of wanderlust to explore their seaside sights.
Canggu, Bali, Indonesia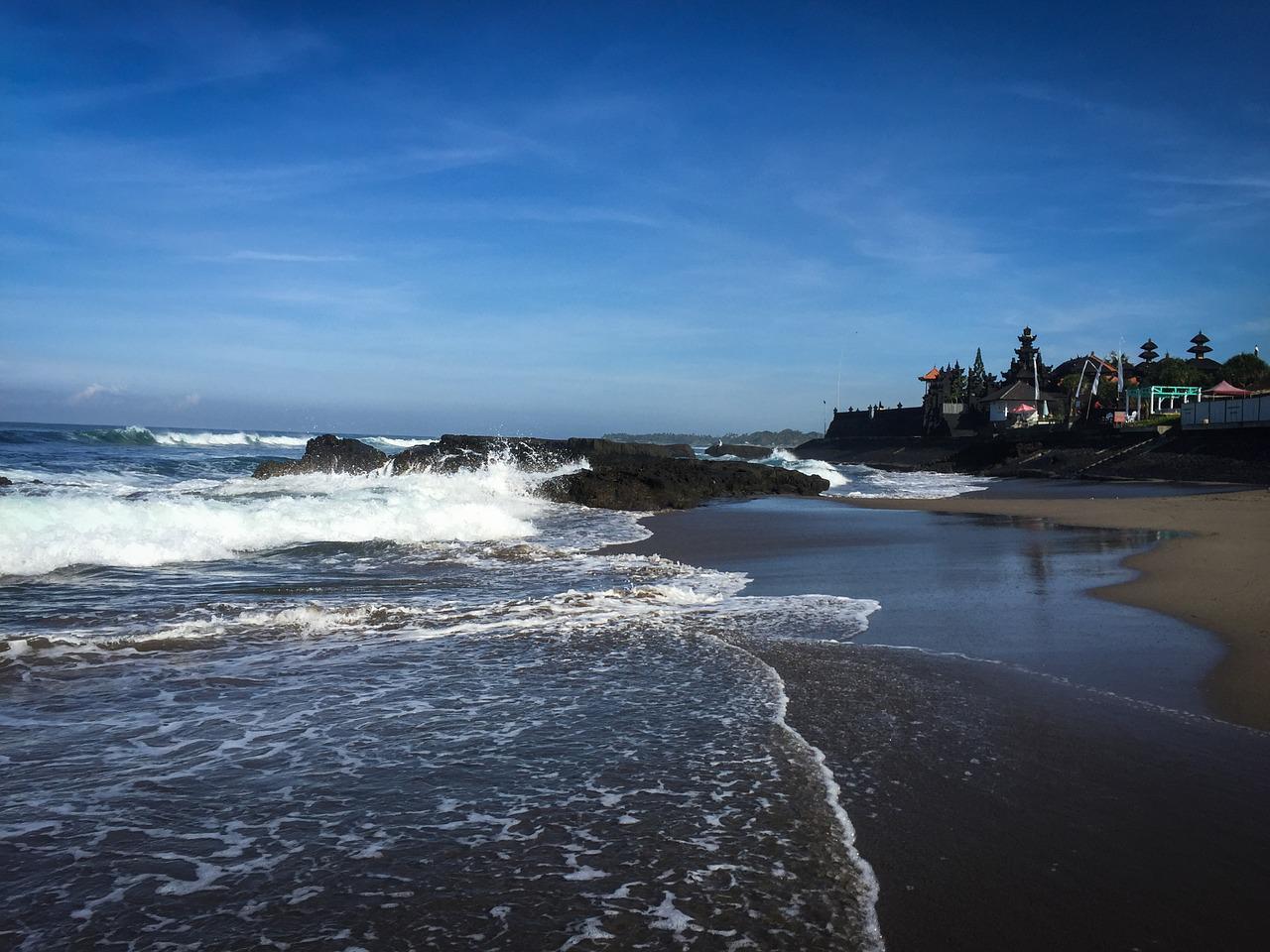 Canggu is a perfect destination for surfing, horseback riding, or seeing beautiful sunsets, it also happens to be a choice destination for remote employees who want to enjoy getting work done surrounded by incredible coastal views. There are a lot of vegan-friendly dining destinations, spas, and yoga studios and their Internet offers a decent 22 Mbps.
Flic-en-Flac, Mauritius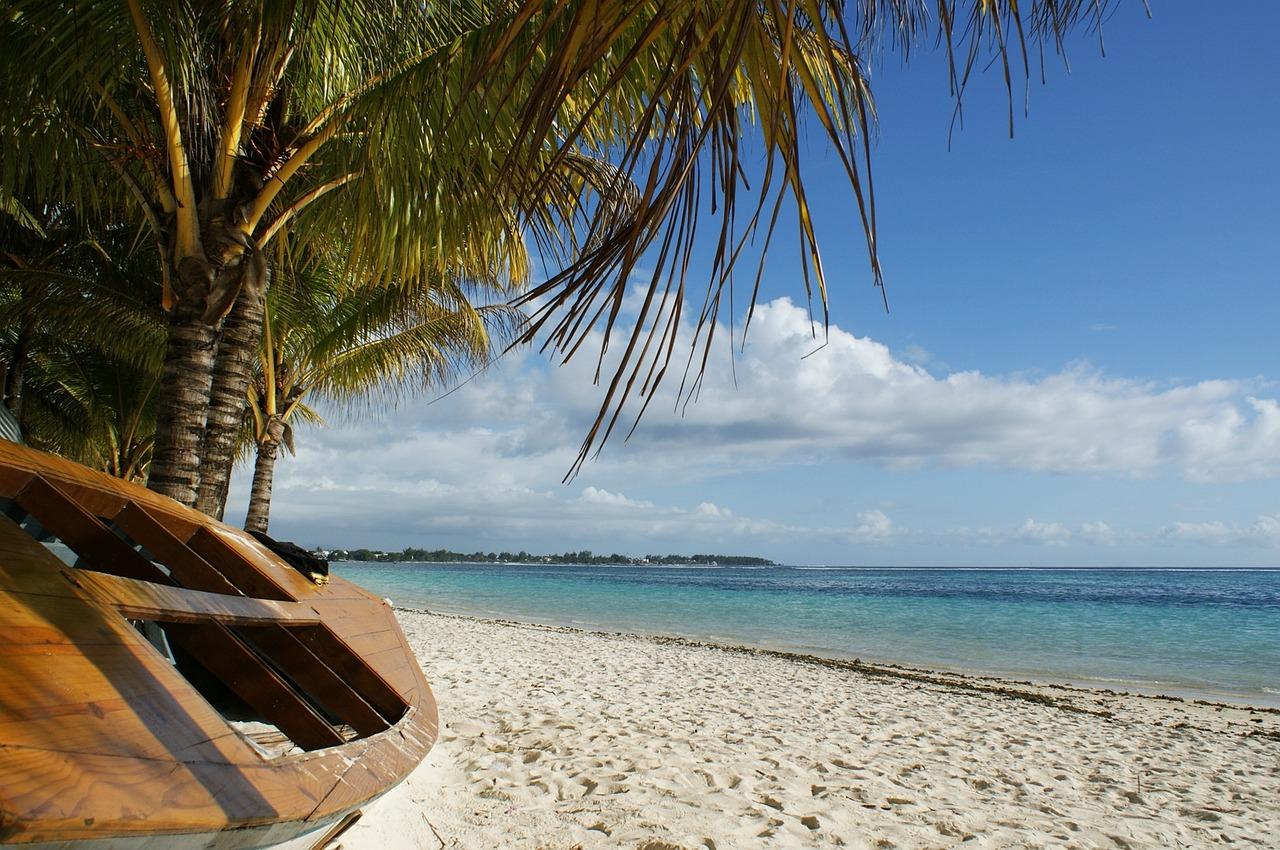 Mauritius allows remote workers to stay in the territory via a Premium Travel Visa. An online application should be easily accomplished and can be renewed after one year.
Internet speeds and reliability in Mauritius are also good with 20 Mbps download and 9.6 Mbps upload. You'll have a good view of the vast ocean on one side and mountains on the other while doing your remote work.
Cairns, Australia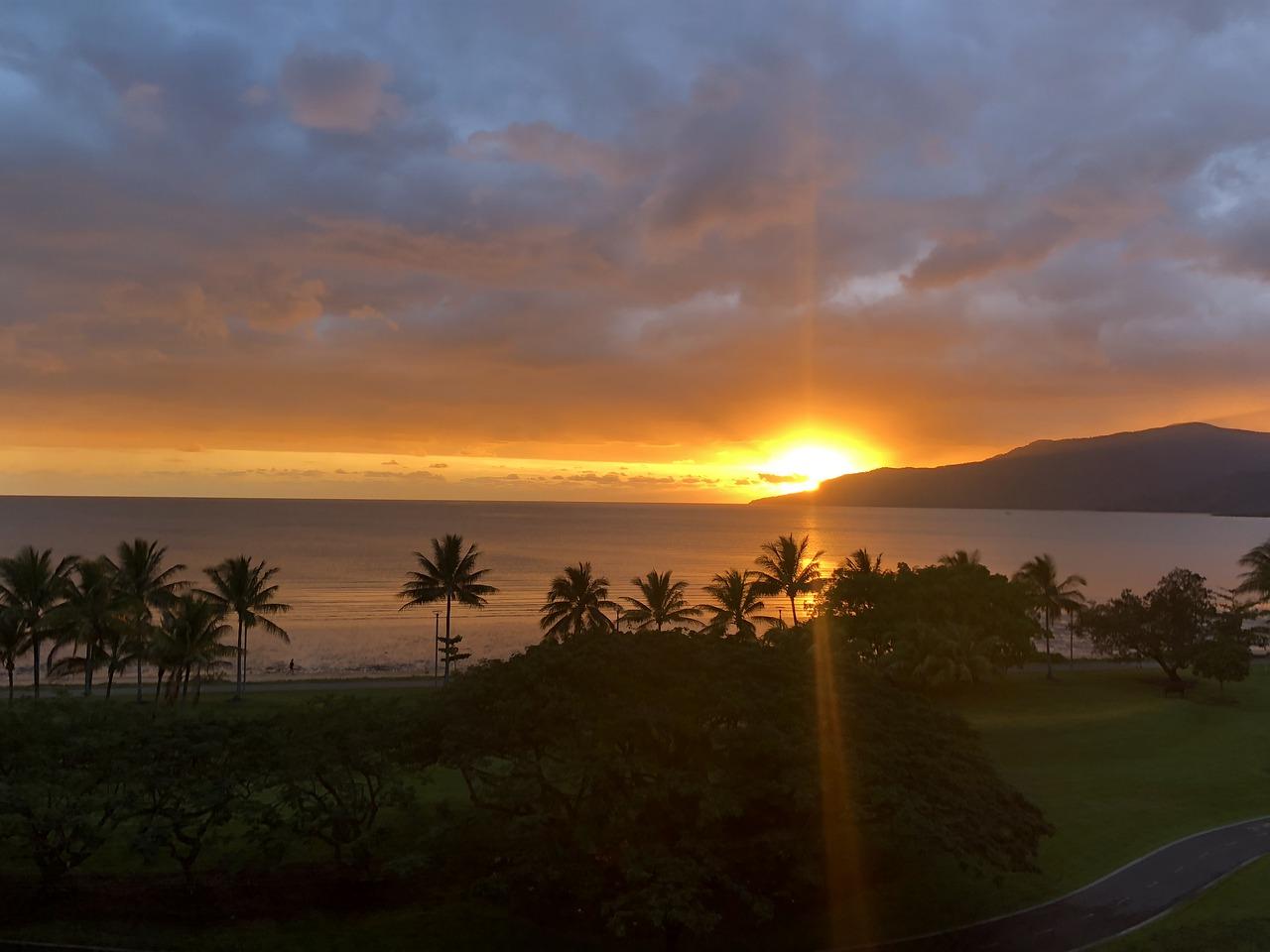 The fact that Cairns is located near the Great Barrier Reef will be a draw that's hard to refuse for a lot of remote workers. Moving here will give you access to its pristine beaches and friendly coworking spaces making it a perfect remote work option.
The internet speed is around 43 Mbps and the weather is ideal for working and swimming. The average minimum temperature is 19.1 degrees while the maximum is 30.14.
The Valley, Anguilla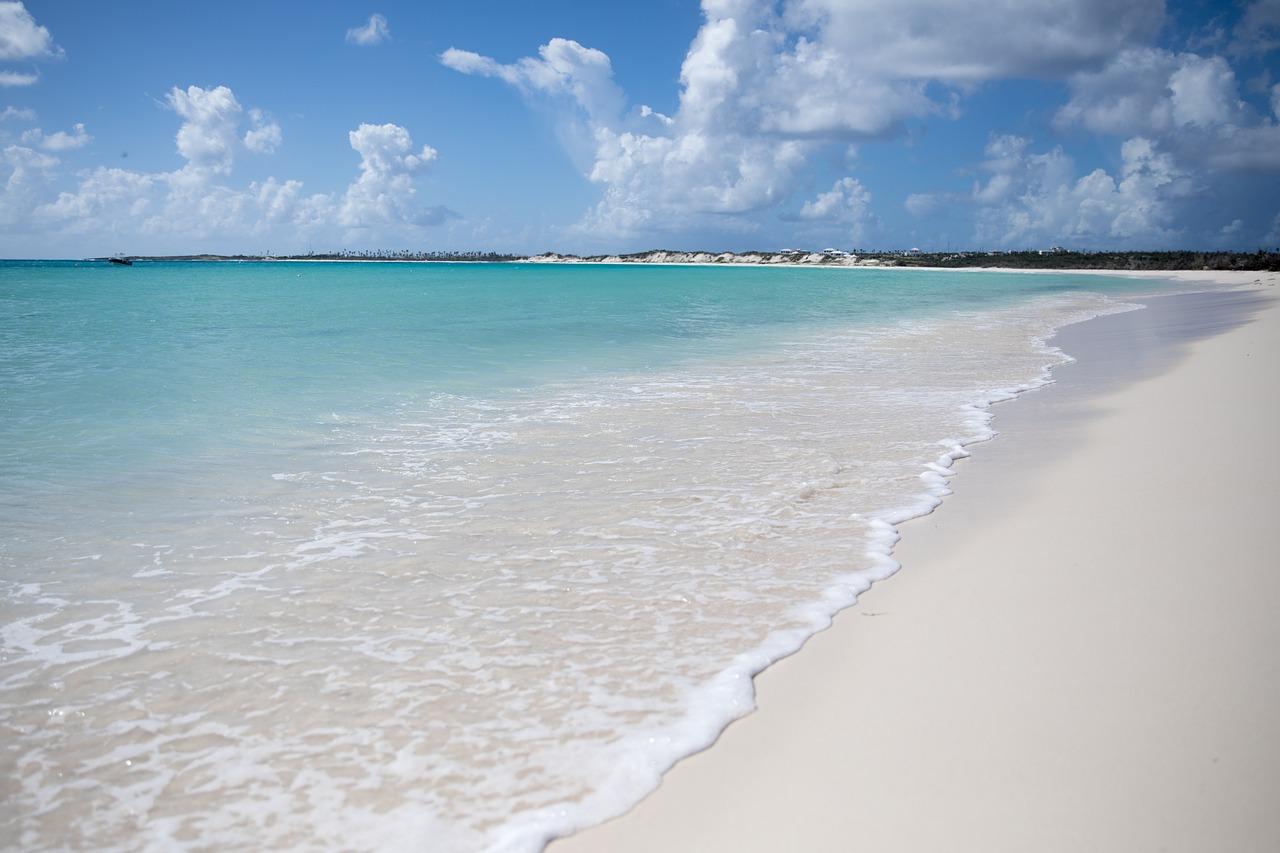 Enjoy the sunshine for more than 12 hours on average every day on this stunning Caribbean Island. The Valley, Anguilla allows remote workers to enjoy snorkeling, wreck diving, or parasailing after their shifts or during breaks.
No need to worry about bandwidth-intensive tasks or tools either. The Internet connectivity here offers a reliable 50 Mbps download and 20 Mbps upload. Anguilla also gives remote workers a visa called "Work from Anguilla," which allows you to stay there for a maximum of 12 months.
George Town, Cayman Islands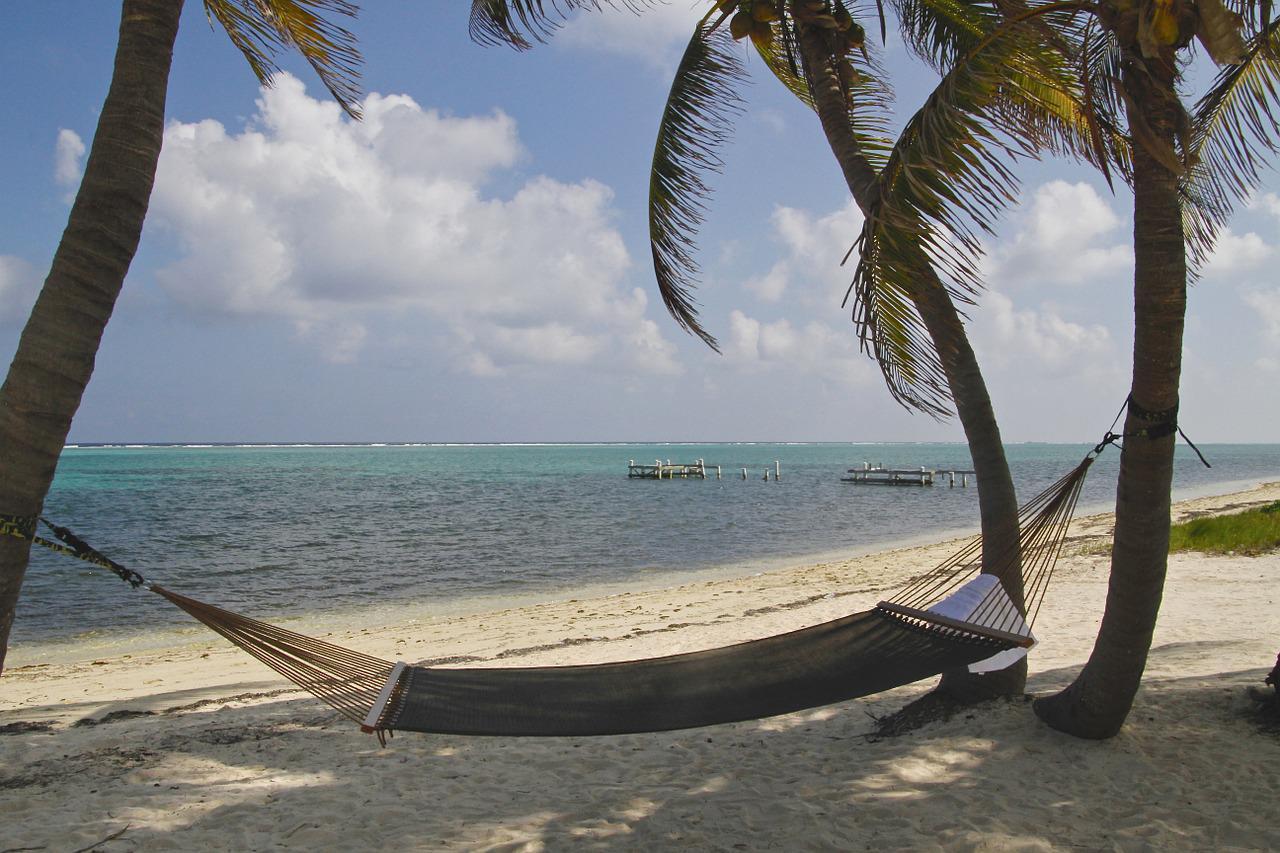 George Town, Cayman Islands offers stunning views, fresh air, numerous open spaces, and a laidback lifestyle that's hard to say no to. Swim alongside the stingrays, snorkel to see the coral reefs, and dive to explore shipwrecks when you've finished your work. George Town in the Cayman Islands has a lot to offer.
Like many on this list, George Town also offers remote working perks via its exclusive visa, offers an average Internet speed of 16.12 Mbps, and has a relatively lower cost of living compared to other Caribbean destinations.
Lagos, Portugal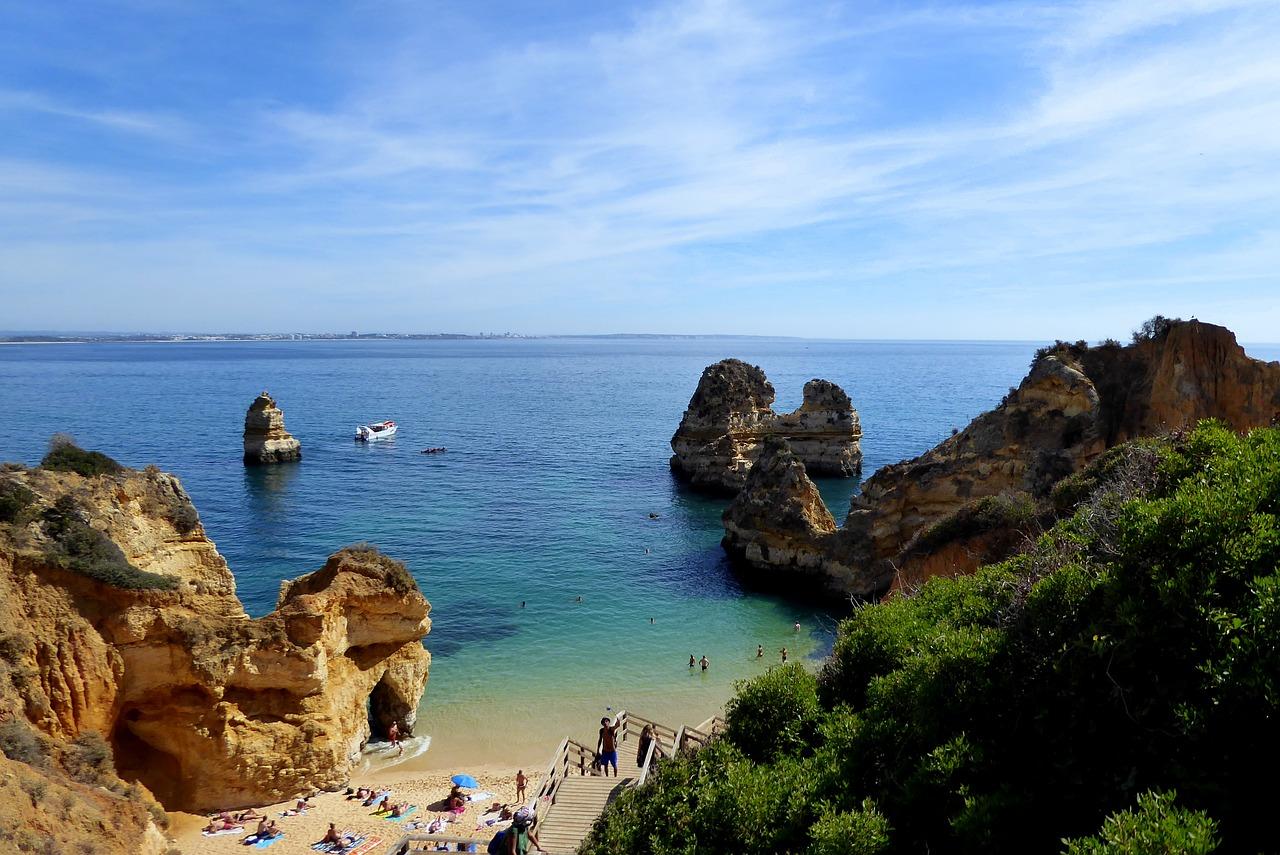 This beachside destination combines an incredible nightlife experience set against a pristine cobalt waters and soft fine sand, majestic cliffs, sea caves, and frequent dolphin sightings. The Portuguese government also allows remote workers to stay in the country without a visa for up to 90 days.
The internet speed in Lagos is enough for medium to heavy browsing with its 18.03 Mbps speed.
Zadar, Croatia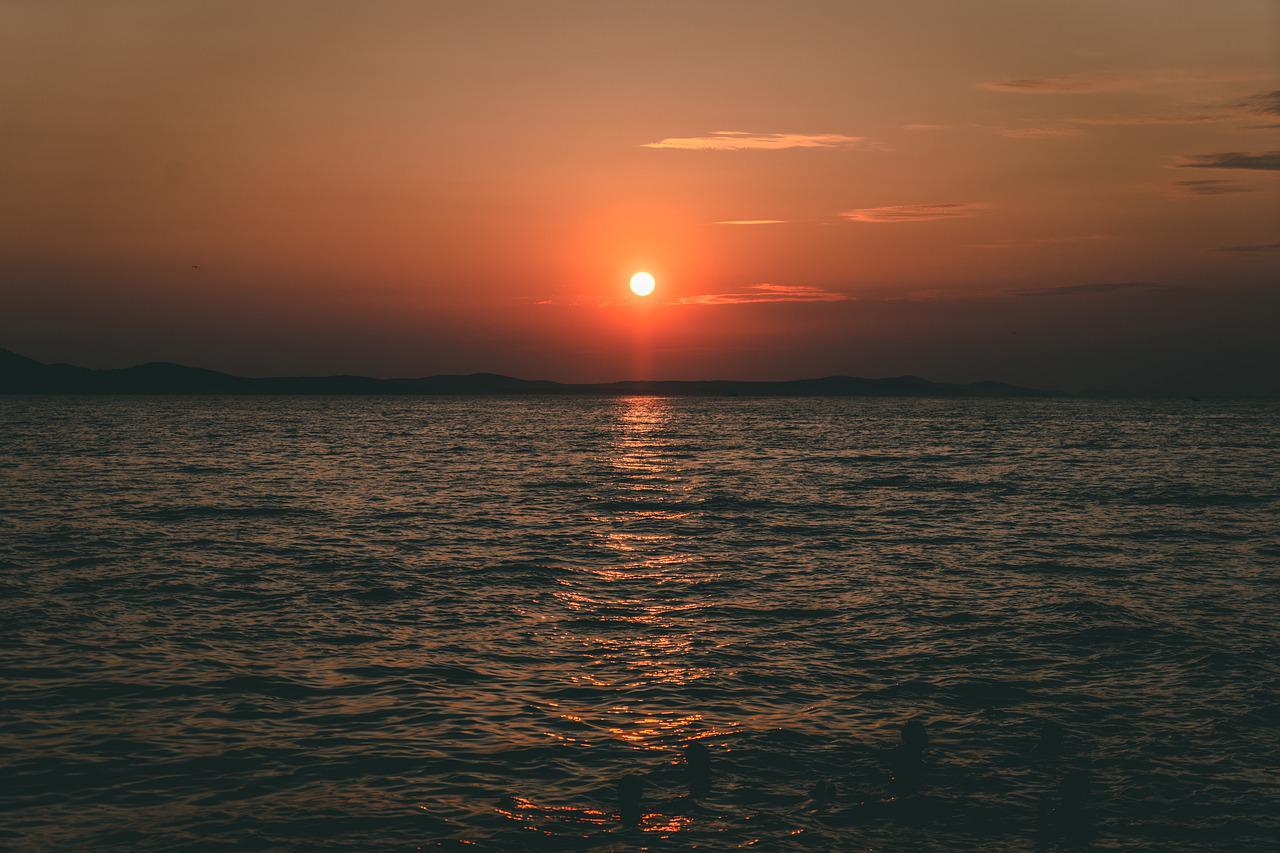 This European coastal city allows remote workers to stay without a visa for 90 days. Here, you can enjoy beautiful sunsets, peaceful beaches, and historical ruins on your days off. The view alone is enough to get you to pack your bags and fly off to this exotic destination. If you do, you won't have to worry about missing work because Zadar offers strong reliable Internet connection with an average speed of 16 Mbps.
Preparing for Your Remote Working Trip
Working remotely online while traveling to the best beaches in the world may be a dream but taking the big leap requires a bit of planning.
With the right preparations and knowledge of laws and provisions, you can make the most out of your time as an online remote worker.
Here are some of the most important things for you and your employer to prepare for:
Preparing Visas
To attract more online remote workers, some countries are giving "digital nomad visas" to working tourists. Some of them are Anguilla, Antigua and Barbuda, and the Bahamas. Wherever you plan to stay though, you must check the visa requirements of each country for remote workers to avoid any complications. Requirements will vary depending on your nationality, length of stay, and profession. These factors will also determine the documents that you need to prepare.
Study Local Labor Laws
Different countries have different labor laws; some countries cover remote workers' scope of work in their regulations. For example, countries like the United Kingdom, Australia, and Canada do not oblige employers to reimburse expenses incurred by employees working remotely. Also, there are local labor laws that have different rulings on paying minimum wages, overtime pay, sick provisions, and others. Both employers and employees need to get to know these conditions and comply with them.
Learn About Data Security
Employers must study their IT infrastructure and remote work policies to manage the risk of data security breaches. This is done by introducing the appropriate cyber-security training as well as enforcing the use of security software such as VPN.
Master Remote Collaboration Tools/Software
There are many tools and software packages to help employees scattered across the globe work together as if they were in one building. These include virtual offices such as My Digital Office and Pesto, file sharing software like Google Drive and Dropbox, communication software such as Zoom and Slack, and online collaboration tools like Monday.com and Miro.
The Benefits of Remote Work
For employers and employees who are still on the fence on about whether working remotely is a real step forward for their team, be sure to consider the following benefits of remote work:
Saves Time
In the past, workers needed to spend time preparing to go to work, commuting, or walking to go to their respective offices. Remote working reduces these unproductive activities allowing you to spend time on other important things in life such as family and friends.
High Productivity
Prodoscore conducted a work trend data analysis at the beginning of March 2020 when more jobs shifted to remote work due to Covid-19 restrictions. A whopping increase of 47% in productivity was recorded despite lockdowns. Indeed, remote work doesn't diminish productivity but rather increases it instead.
Company Saves Money
Real estate, utility expenses, and many more take big chunks out of a company's budget. If an employer allows its workers to work remotely, there is no need to rent as much office space or pay for daily utilities.
Bigger Skill Pool
Remote working can bring the best and the brightest talents around the world together in one company. There is no need to be restricted by location since team members can communicate about projects online.
Flexibility
Remote working enables employees to work anywhere they want as long as there is internet access. They can work at coffee shops, co-working spaces, and now even beaches that were traditionally just for holidays! Many beach destinations around the world have noticed this trend and they are gladly getting on the bandwagon. Local governments and beach resort owners have made arrangements to attract remote workers to stay and work which will also drive profit on their part.
Let's Work Remotely From The Beach
Working close to nature and hopping from one country to another are perks that most wouldn't even think was possible just a few years ago. While working from the beach might not be a very real option for many, if you're you're young and seeking to work anywhere, take advantage of this possibility today and start exploring the beaches most suited for nomadic lifestyle.