Being a data scientist at a high-profile company like Spotify can prove to be a fulfilling and lucrative career option.
While simply looking at salary comparisons and tables can give you a broad idea of what this job has to offer, in this post, we'll actually dive deeper into the benefits packages and salary levels that data scientists at Spotify receive. Armed with a full analysis of their compensation, you can then determine if this is a worthwhile job opportunity that you should explore.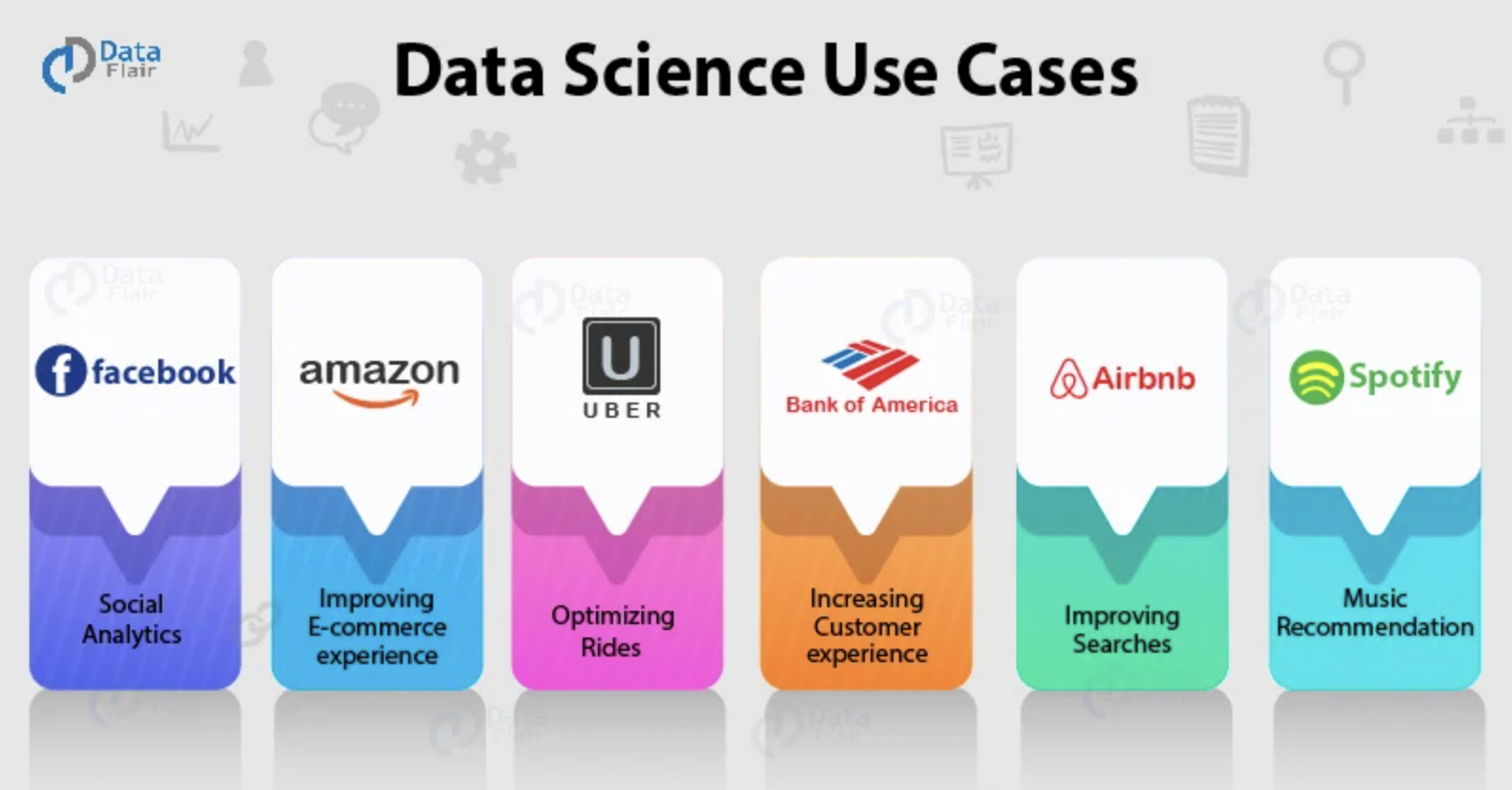 Image Source: 
Data Flair
Salary data presented here is valid as of October 26th, 2022.
What's the Verdict on Spotify Data Scientist Salary?
On average, in Silicon Valley (San Francisco, CA), the average data scientist makes around $140,291. And in order to attract talent, Spotify pays more than the average.
A data scientist at Spotify typically makes around $174,221 per year, according to Glassdoor. That includes $130,224 in base pay and $43,997 in various bonuses (stocks, performance bonuses, etc.)
In other words, by working with Spotify, you'll make around $33,940 more than most other data scientists in the US.
Factors that Influence a Spotify Data Scientist's Salary
While the average salary package for Spotify Data Scientists is generous, the amount can vary depending on numerous factors. For example:
Academic Experience
Data science is an extremely selective job that requires a broad knowledge base. So, no matter what company you apply to, decent academic achievements and a degree are highly desirable on your resume.
To start as a data scientist, you must have a degree in fields related to data science, like computer science, mathematics, statistics, or engineering.
You will need to demonstrate:
A deep understanding of database management and analytic tools like SQL and SPSS.
Good understanding of various programming languages like Python and Scala.
Be an expert on data science-related concepts like data structure.
The entry-level position in data science, (also called "Junior Data Scientist" or "Level-1 Data Scientist"), makes around $130,000 a year. It only requires a Bachelor's degree. Getting a foot in the door is possible if you prepare and ace the Spotify data scientist interviews.
After a year of working in the company, you could be promoted to more senior positions if you display exceptional talent. At the highest level (L5 or Principal Data Scientist), you can make about $235,000 a year.
Relevant Working Experience
Relevant working experience is an important consideration that factors into the salary package. . As an example, if you're a fresh graduate with less than one year of working experience, even if you receive a job offer from Spotify to become one of their data scientists, expect salaries to be lower than the company average. The total compensation for entry-level positions is usually around $130,000, depending on how well you negotiate with the company.
Basically, having more work experience will equate to better positions with higher salaries. This means, mid-level and senior-level data scientists (depending on the levels) can make between $140,000 to as high as $237,000.
Location
Like most major tech companies, Spotify has offices all around the globe. The location of the office you're applying to will also determine your pay. Companies with subsidiary offices will adjust salaries based on the local tax policies and cost of living. For example, a data scientist working for Spotify's office in New York will be paid far more than someone working in the same position in Stockholm.
According to Glassdoor, a data scientist working for Spotify's Stockholm office in Sweden makes around 57,838 SEK ($5,293) monthly, or roughly $63,516 a year.
Meanwhile, a data scientist for the New York office can enjoy a package worth up to $212,015 per year.
Spotify will tell you on the job posting which department or office you're going to be assigned to, so you can prepare beforehand. You can view current remote data jobs through Remotely.
Negotiation
Once you're past the interview stage, you now have the opportunity to negotiate your salary package.
Many people are apprehensive about f negotiating pay, especially when the initial offer is fairly generous. Even an entry-level position as a data scientist will put you in the $100K bracket at Spotify.
But if you think your skills are worth more than that, take some time to think about negotiating for a better salary. But be sure that you have the qualifications to back your demands.
Research the industry's trends, build a solid case for your base pay and benefits and provide a suitable salary range for your recruiter. If you negotiate well, you'll be able to secure a larger salary than you would have originally.
Most employers will give you time to think when they send you the job offer, and they won't think ill of you if you decide to negotiate.
Do Employees Feel Fairly Compensated?
Spotify offers 30% to 40% higher pay compared to the nationwide average for data scientists. As a result, most who took up the job offer felt like the salary was fair. Additionally, bonus packages and extra benefits that Spotify provides have been described as "unparalleled" by many ex-employees.
Spotify Data Scientist Average Salary Levels by Seniority and Years of Experience
According to salary data collected by Interview Kickstart, this is the rough spread of salaries categorized based on levels, working experience, and seniority. Data scientist positions are typically spread across 5 levels, categorized by seniority.
| | | | | |
| --- | --- | --- | --- | --- |
| Position | Years of Experience (Total) | Base Pay | Bonuses (Stocks, performance pays, etc.) | Total |
| L1 Data Scientist (Entry-level or Associate-level) | 3 years | $103,000 | $27,000 | $130,000 |
| L2 Data Scientist | 4 years | $135,000 | $39,000 | $174,000 |
| L3 Data Scientist (Mid-Level) | 4 years | $150,000 | $38,000 | $188,000 |
| L4 Data Scientist | 9 years | $155,000 | $39,000 | $194,000 |
| L5 Data Scientist (Principal Data Scientist) | 5 years | $175,000 | $60,000 | $235,000 |
The entry-level position (L1) expectedly has the most modest pay, with total compensation of $130,000 ($103,000 in base pay and $27,000 in bonuses.)
After a year of working at the company, if you display exceptional talent or performance, you may be eligible for promotion to higher positions.
If you're an external hire, having the right qualifications and years of experience can help you secure more senior positions. Most of the time, a PhD applicant will likely get paid more and have more chances of getting the same job than someone with a bachelor's degree and the same years of experience.
Principal data scientist, or L5, is the highest position you can attain at Spotify. And to reflect that, the pay is excellent, with total compensation at $235,000 ($175,000 in base pay and $60,000 in bonuses.)
Total Compensation
Other than salary, Spotify will also provide you with a host of perks and benefits. Benefits include two free meals a day, gym memberships, and access to exclusive office events.
Over the years, Spotify has embraced the shift toward remote working as well. This can be an extremely attractive benefit for people who appreciate the flexibility of remote working.
Health insurance and benefits are provided by the company (vision, dental, $1,000 HSA, health insurance, AD&D insurance, and life insurance). If you're a female employee, you're also entitled to six months of maternity leave. This benefit in particular is very well-received among employees. They also provide you with unlimited sick leave and 23 days of personal leave per year.
Spotify can assist you with transportation and legal representatives to sort out your working Visa if you have to emigrate. This won't be necessary if you take up a remote position, however.
And of course, as an employee, you'll enjoy a special discounted rate for all of Spotify's products.
How Do Spotify Data Scientist Salaries Compare to Equivalent Roles in Big Tech?
Compared to the rates of other big tech companies, Spotify's median pay for data scientists is generally considered to be on the lower side. Here is a chart comparing what you would make as a data scientist (mid-grade) at Spotify to other tech companies, according to Glassdoor and InterviewQuery.
| | | |
| --- | --- | --- |
| Company Name | Mean (Average) Base Salary for Mid-Grade Data Scientists | Mean (Average) Total Compensation |
| Spotify | $135,000 | $174,000 |
| Apple | $164,000 | $251,000 |
| Google | $152,000 | $245,000 |
| Meta | $160,000 | $229,000 |
| Netflix | $319,000 | $485,000 |
There is a huge pay gap of over $184,000 between a data scientist working at Netflix, over someone working the same position at Spotify.
But it's worth noting that these companies are larger in scale and scope than Spotify, which can explain the disparity. Plus, many of these companies – notably Apple – have very limited work-from-home (WFH) policies.
So, if it's a remote position you're gunning for, Spotify is definitely one of the better options you have, considering their current stance on remote working.
Ready to Make the Next Step in Your Career Path with Remotely?
A job at Spotify is a dream for many, which has become even more alluring after they've announced their intentions to go all-in on the WFH model.
If you want to stay up-to-date on Spotify's hiring programs and be notified immediately when a remote position in data science is open, be sure to check Remotely's jobs page regularly. Our platform gathers remote working opportunities from Spotify and other similar organizations that put a premium on WFH options and gets updated in real-time.