Remote working is no longer a rare novelty. It's an established fact of doing business. In fact, remote working has seen a steady rise over the past several years, with 58% of workers in the United States reporting they can work from home at least some of the time as of 2022, according to a McKinsey study.
That works out to 92 million people. 
The reason for the uptick is multifaceted. The pandemic has obviously played a considerable role. But the trend started long before that. The rise of the internet and the ubiquity of mobile devices has made it easier than ever for people to work from anywhere. And as more and more businesses go global, the need for remote working arrangements becomes even greater.
Because more businesses explore remote working opportunities for their employees, it's important to have the right tools in place to make the transition as smooth as possible. And that's our primary focus here today: a collection of tools and resources you can have on hand to streamline your remote working experience.
Let's get started.
Technology is the Bedrock of Remote Working
There are a number of benefits to remote working, for both employees and employers. Employees enjoy increased flexibility and freedom when it comes to their work hours and working location. And employers benefit from a larger pool of talent to choose from, as well as reductions in office costs.
But there's one thing that both sides need to make remote working successful: technology. After all, the whole concept is based on the ability to connect and collaborate remotely using various digital tools and platforms. 
The good news is that there are plenty of great options to choose from, whether you're looking for project management software or a simple video conferencing solution. In the sections below, we'll take a look at some of the best tools for remote workers, separated into two key categories: software and hardware.
Software Tools for Remote Workers
Here are some of the most essential software tools for remote workers:
Remote Working Tools for Communication
One of the most important aspects of any job is communication. And when you're working remotely, that communication needs to happen primarily through digital channels. That's why it's important to have a robust set of communication tools at your disposal.
Email is obviously the most basic form of digital communication. But there are a number of other options available, each with its own set of features and capabilities. 

Source: Slack
Slack is a popular communication tool that's often used by remote teams. It offers real-time messaging, as well as file sharing and video conferencing capabilities.
Remote Working Tools for Video Conferencing
Video conferencing is another essential component of remote working. After all, there's no substitute for face-to-face interaction. And when you can't meet in person, video conferencing is the next best thing.

Source: Zoom
Remote companies take advantage of numerous video conferencing tools, but which you choose will depend on your company's individual needs, budget, and preferences. Here are a few popular options to mull over: 
Remote Working Tools for Project Management
Another important aspect of remote working is project management. Most remote workers are part of a team, and need to be able to collaborate effectively with their teammates in order to get their work done.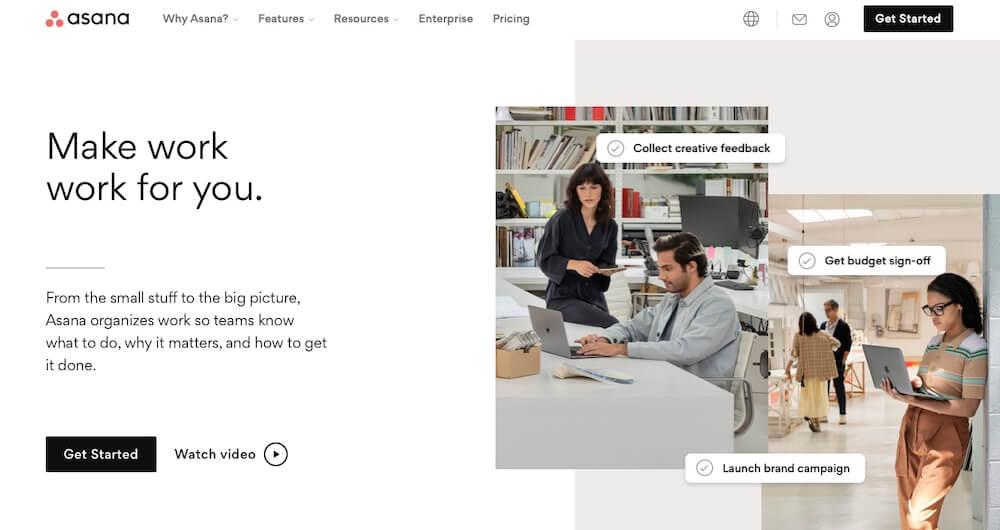 Source: Asana
Project management tools vary widely, each offer a unique set of features that appeal to different types of workers. Some of the most popular options include: 
Remote Working Tools for Collaboration
In addition to project management tools, collaboration tools can help remote teams work together more effectively as well. 

Source: Dropbox
Whether offering each other feedback on documents or working on a project in real-time, collaborative tools keep progress on a project synchronized for everyone on the team. A few tools to consider using include: 
Remote Working Tools for Productivity
Productivity tools help remote workers stay on task while streamlining operations so they don't get bogged down with repetitive (and time-consuming) administrative assignments. 
One of the most popular options is Evernote, which offers task management, note taking, and file sharing capabilities. But productivity goes beyond organization and note-taking.
You'll also need to pay mind to accounting software possibilities that streamline payments, invoice management, receipts, and so forth. Though always important, proper tracking and accounting is even more important when dealing with a team spread across the world and timezones.

Source: Gusto
Payroll software can make paying your staff a breeze. A few top-performing options include: 
It's also important to consider expense-tracking tools, especially if you require your remote workers to keep track of their expenses each month.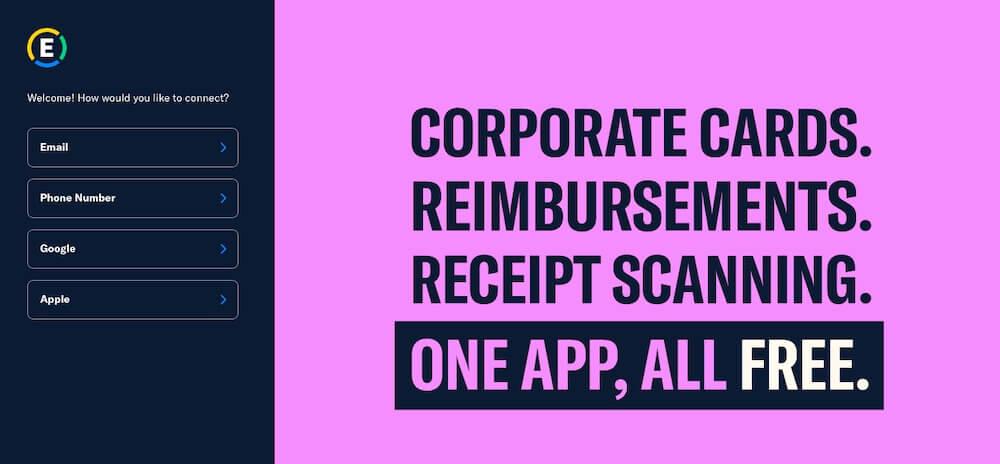 Source: Expensify
Online tools like the following can help simplify this process and leave everyone with more free time at the end of the month.
Remote Working Tools for Cybersecurity
When you're working remotely, it's important to make sure that your data is secure. After all, you're sharing sensitive information over the internet, and need to make sure that it doesn't fall into the wrong hands.
Cybersecurity tools help to ensure your company's information is protected, even though it will have numerous access points all over the world via your team members. 
Source: LastPass
One of the best ways to manage security is to use password management tools that enforce complex passwords, two-factor authentication, and data encryption. 
Hardware Tools for Remote Workers
In addition to software, there are a number of hardware tools that can make working remotely more successful. Your company may or may not wish to provide these items to your remote workers; however, they are necessities nonetheless. 
Laptop or Desktop Computer
One of the most essential pieces of hardware for any remote worker is a laptop or desktop computer. After all, it's the primary tool that you'll use to get your work done.
The type of work you do will dictate the device that suits you best, of course. For instance, if you're a web developer, you'll want a powerful computer with a lot of RAM and storage space. If you're a writer, on the other hand, you might be able to get by with a Chromebook or even a tablet. Alternatively, if you're a graphic designer, you'll need a laptop with a good graphics card but a visual artist would require a tablet with a stylus. 
Headphones
Another essential piece of hardware for remote workers is a good pair of headphones. After all, you'll need to be able to focus on your work, even if there are distractions around you.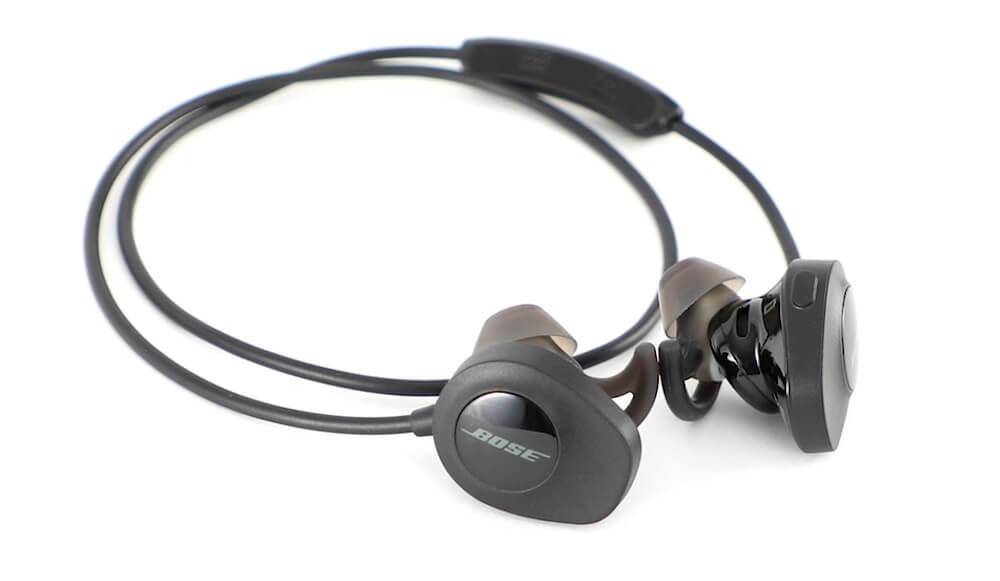 Source: Bose
One of the most popular options is the Bose QuietComfort 35, which offers noise-canceling capabilities. Other popular options include the Sony WH-1000XM5 and the Sennheiser PXC 550.
Webcams
If you're working remotely, chances are you'll need to participate in video conferences from time to time. For that, you'll need a good webcam.
Webcams vary in price widely and if all you need to do is pop on a call once in a while, the fanciest model isn't necessary.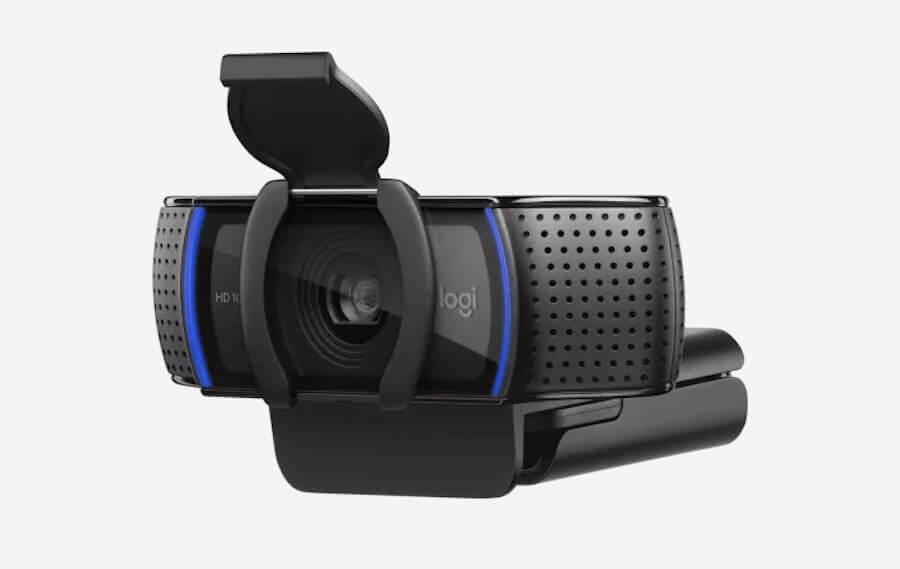 Source: Logitech
But it is good to know the range of options available. The Logitech HD Pro Webcam C920 offers 1080p video recording and H.264 compression at an affordable price. Other popular options include the Microsoft LifeCam Studio and the Razer Kiyo.
WiFi Extenders
If you're working from home, chances are you're not the only one using your internet connection. That's why it's important to have a good WiFi extender. With a WiFi extender, you can extend the range of your WiFi signal, and make sure that you have a strong connection.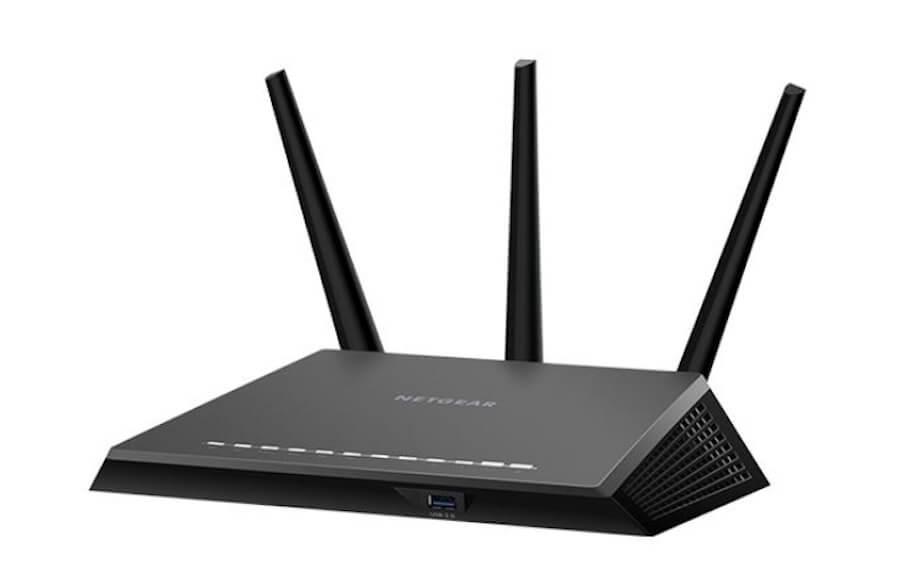 Source: Netgear
One of the most popular options is the Netgear Nighthawk AC1900, which offers dual band wifi and speeds up to 1900Mbps. The TP-Link AC750 and the Linksys RE7000 are well worth a look, too.
Boost Performance with the Right Tools for Remote Workers
These are just a few of the essential tools for remote workers. There are many other options available, depending on your specific needs. But these are the basics that every remote worker should have in their toolkit. With these tools, you'll be able to effectively communicate and collaborate with your team, no matter where you are.
And remember: the future of remote working will rely on the tools that we use today. So if you're looking to stay ahead of the curve, make sure you're using the best tools for the job.
Do you have any other essential tools for remote workers? Let us know in the comments below!