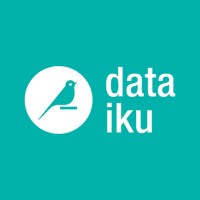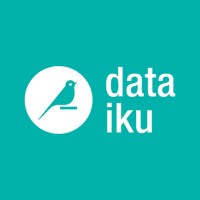 Series F
Software Development
About Dataiku
Dataiku is the platform for Everyday AI, systemizing the use of data for exceptional business results. Organizations that use Dataiku elevate their people (whether technical and working in code or on the business side and low- or no-code) to extraordinary, arming them with the ability to make better day-to-day decisions with data. More than 500 companies worldwide use Dataiku to systemize their use of data, analytics, and AI, driving diverse use cases from fraud detection to customer churn prevention, predictive maintenance to supply chain optimization, and everything in between.
Dataiku on Remotely
* Based on all jobs posted on Remotely
Benefits at Dataiku (8)
Dataiku provides paid time off, paid parental leave, and 6 other employee benefits and perks.
🏖 Paid time off
Enjoy well-deserved breaks with company-sponsored paid leave.
👶 Paid parental leave
Bond with your new family member without financial stress.
⏰ Async
Enjoy work-life balance with flexible scheduling and communication.
🚑 Medical insurance
Stay fit and secure with access to quality healthcare.
Website
dataiku.com
Headquarters
New York, New York
Company size
1,001-5,000 employees people
Company type
Privately held
Last round size
US$ 200.0M
Notable investor
Wellington Management
View all funding →
Socials
+18582 More Jobs Available!
Sign up now to unlock all job opportunities.
Uncover Hidden Jobs
Browse openings not posted on other job boards.
Be the First To Know
Receive daily job alerts with fresh job openings.
Keep Track of Your Job Hunt
Save to favorites and track jobs you've already applied to.
It's time to find your dream startup job!
Loved by job seekers!